ABOUT
Two Little Starfish is a professional wedding photography studio based in the Bay of Islands, New Zealand, founded by fine-art photographer Rachel Jordan (5X Master of Photography).

LOCATIONS:
New Zealand + 
International Remote Destinations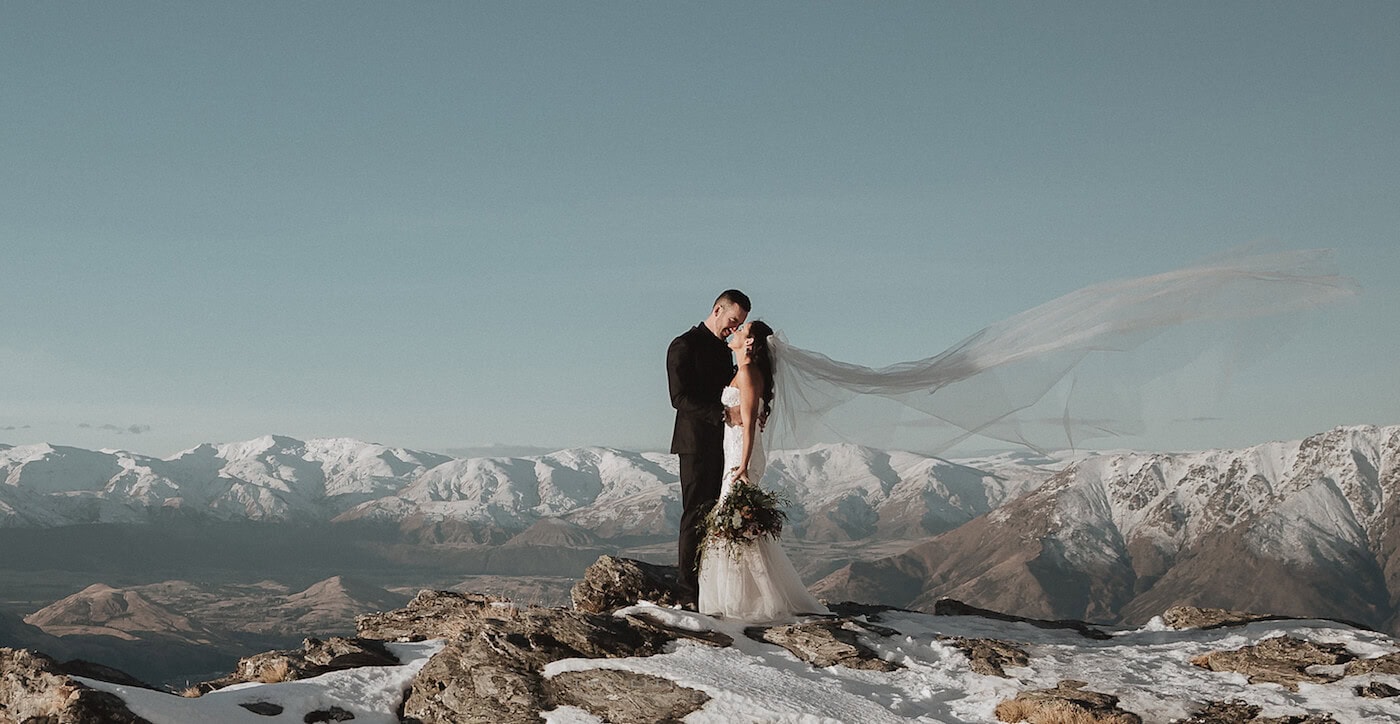 Breath-taking Creatives
We use emotionally storytelling to craft the story of your wedding day or elopement. By combining natural documentary style with carefully crafted creative shoots on the day, we balance out those authentic moments with breathtaking photos worthy of canvas prints, a piece of fine-art that will be passed down through generations.
We tell your intimate story through artistic eyes, seeking out those special moments that rush by in an instant and freezing them for you to revel in for the rest of your life. Photography to reflect the beauty of life with your story at the very centre - beautiful moments between lovers, between friends, between family, between all the special people that we wish to remember. Romantic, emotional story telling to last a life time.
Documentary: Deep Memories
Rachel's years of experience as a travel portrait photographer allows her to uncover those deeply special moments of your life story that are unfolding as each minute passes by, using light as the paintbrush and emotion as a canvas. The photographs resonate with deep feeling and a profound reverence for the beauty of life and the moments we share with others.

Mastery of Light & Shadow
We use light and shadow to create tension, to create mood, to help the story unfold. Years of experience with both natural light and professional lighting equipment allows us to be ready to make the most of any situation, and produce beauty in just about any environment, both in rain or shine.
Creative Direction & Styling
Our years of experience with creative direction, posing, and shoot styling allow us to bring our editorial style art direction to the wedding day in order to craft magical creative shots.
Attention To Detail
Every detail is important on your wedding day, no matter how small - which is why we go to great lengths to capture all the little details that most people miss, so that you can look back on all the special things that made your day special.
A Different Perspective
We do everything we can to break the standard mold of capturing a wedding day by approaching everything from a different perspective - trying new and interesting approaches to showcase the day in way thats more interesting, inviting, and compelling - like a love story pulling you into it's mystery.
Gorgeous Prints & Albums
In additional to beautiful digital photographs, we also produce gorgeous prints and exquisite albums that give your photos a tangible feel that makes all the difference when looking back on your best memories.
Emotional
STORYTELLING
Evocative fine-art photography that tells your story through an artistic lens.
Breath-taking Creatives
Documenting Deep Memories
Mastery of Light & Shadow
Creative Direction & Styling
Attention To Detail
A Different Perspective
Gorgeous Prints & Albums
Emotional
STORYTELLING
Evocative fine-art photography that tells your story through an artistic lens.
RACHEL JORDAN

 FINE ART & DOCUMENTARY PHOTOGRAPHER AND DIGITAL ARTIST
International and national award-winner, with 22 years of photography experience
Hello, I'm Rachel – I'm an artist who loves capturing people's stories.
I have been photographing people for 22 years and it's a passion that is the driving force in my life. I am driven to constantly create and grow as an artist, and to capture the most important moments of peoples lives – to tell their stories through photographs.
When I'm not taking photos, you can find me out in the garden with my son, as I am passionate about being connected to nature.
BALANCE
Balancing fine-art creative portraiture with in-the-moment documentary capture

EMOTIONAL + EVOCATIVE + PAINTERLY + REAL + DOCUMENTARY
My style has been described as emotional, whimsical and elegant. I adore painterly-feeling portraits, gorgeous rich tones and imagery that evokes deep emotions every time you look at your photos. It is always my aim to strike the perfect balance between fine-art portraiture and documentary of your wedding day.
On the wedding day my approach is simple: emotional story telling, capturing the happiness, the love, and the little moments that take your breath away. It is my wish to capture memories that take you right back to the special times of your wedding day – precious photographs that allow you to relive the best day of your life – to make you cry, laugh, and feel the love for many years to come.
For the most part, I have a mostly hands-off approach on the day, outside of the creative session. I do my best to blend in with your friends and family in order to capture the most authentic moments possible – the genuine moments that unfold when you are at your most natural, in-the-moment, and enjoying your special day. For this reason, I focus on documenting the real candid interactions with loved ones, versus overly staged ones. Authenticity is what I love, the moments that will alway bring you back to the best day of your life. The little details of grandma's hands holding yours, Mom looking at you with love as she puts the veil on, Dad seeing you for the first time in the dress, seeing your partner for the first time as you walk down the isle, and laughing with your guests on the dance floor. These moments are what your wedding day is all about, and I am there to anticipate and document them as they unfold, told through my eyes as an artist.
My passion is creating unique works of art for my couples that they are proud to hang on the walls of the their home.  During each creative session and individual bride and groom portraits, I use subtle professional posing techniques to create visually pleasing compositions and to achieve the most evocative results.  It is a craft that I have honed over many years and fine-tuned to an art form – in order to make the bride and groom look effortlessly stunning. Most of all I want us to all to have a ton of fun and make some beautiful memories together!
LET'S HAVE COFFEE
I'd love to chat with you about your day, lets grab coffee. I'd love to meet you both.
Words From Our Bride & Grooms
Kirsten Langman
2020-07-25
Wow, where to begin?! Rachel is amazing, her creative eye captured the true essence and beauty of our wedding day. Looking through the photos we recieved flooded us with with the exact emotions we were feeling on the day, a true moment captured in time. Its amazing being able to relive our special day. Rachel was amazing at articulating instruction without it feeling forced or fake. We are so in love with our experience that we have ensured that Rachel be present to capture our pregnancy and the birth of our baby in the up coming months. Couldn't recommended two little starfish enough! Thanks so much Rachel!
Extreme Flooring
2020-07-23
Rachel from Two Little Starfish was out photographer for our Wedding in March (prior to lock-down), lucky us! She did an absolutely amazing job with our images. We are beyond happy with them. Not only this but all our dealings leading up to the big day were efficient, friendly, and easy. Couldn't recommend Rachel more!
My husband and I can not recommend Rachel enough. From our first Skype call we felt Rachel's beautiful calm nature. It might be a daunting thought to have someone with a camera in your personal space capturing such a special day but Rachel made us feel so at ease and we hardly noticed her while she worked her magic. We opted not to have too many creative photos taken and love how Rachel captured all those genuine heartfelt moments, stolen glances, cheeky grins and intimate moments. We were so grateful for all the photos of our guests too. So many smiles and heads thrown back in laughter. She really captured the love that was in the air. You can get so caught up with everything during your wedding day that those are some of the things you miss out on, so we are so grateful she was able to capture that for us. We are in love with our beautiful memories Rachel has captured for us and the quality is superb. We couldn't be happier and are transported back when we look at them. Just beyond amazing. Thank you so much Rachel for everything.
When my husband and I were searching for a photographer for our wedding, we found it difficult to find a photographer that captured the styles we wanted; until we came across Two Little Starfish. We knew immediately we would like to work with Rachel. Her style covered the dreamy, romantic, moody pictures we wanted, as well as documentary style for the day. When we skyped with Rachel, she was very personable, easy-going, and we were confident that she would be the perfect wedding photographer for us. On our wedding day, Rachel was dedicated, and was clearly passionate for the art of photography. Rachel is a magician behind the camera lens and has a great talent to spot excellent photo opportunities. She was there early in the morning, and stayed till late at night, all the while, energetic, full of laughs and kept the photoshoots light and cheerful. When we received the photos, my goodness, so much love for Rachel's work. She captured the affection and happiness of our wedding day, and completely exceeded our expectations. We have looked over our wedding photos over and over, always bringing a smile to our faces as she managed to photograph a lot of memories that we did not see on the day or have forgotten. If you are looking for a talented and dedicated photographer, look no further. Rachel is the full package. Thank you, Two Little Starfish, we would not have wanted it any other way.
What Rachel captured on our wedding day was just spectacular. From the beginning when we first met Rachel, she was so lovely and helpful. We had never been involved with professional photography, so didn't really know what to ask or what we really wanted, but Rachel had all the answers and nothing was a problem. She is an amazing creative and talented photographer. We could not be more over the moon with our wedding photographs and will treasure them forever. We also did a night shoot, the photo is jaw dropping, with the milky way, and the moon rising on the horizon. She has manipulated a couple of our photos too which are just stunning. Thanks so much Rachel xx
Rachel took some amazing shots and we are so grateful to have those moments captured. She was very professional and had a clear idea of shots beforehand. We really enjoyed working with Rachel from Two Little Starfish. Thanks again, Megan and Mike
We were so pleased with our wedding experience with two little starfish. Our photographer Rachel was absolutely amazing!! She was so friendly, warm and gave us a lot of advice to make things run smoothly. She took everything we said and catered to our vision of what we wanted for our pictures. she also managed to capture every little moment, some I didn't even realize were happening. Rachel is a highly skilled professional photographer, with great work ethic. We loved her framing, mise en scène and emotion she puts when she capture photos. Thank you ever so much! Jaysi and Kaleb
I picked two little starfish after viewing their photos online and was blown away at how amazing her images were. She is not just a photographer but an artist with a passion and each and every photo taken is high quality. Rachel came all the way to Phuket to take our wedding photos and they are absolutely phenomenal. Her professionalism and easy going nature just blew me away. She was super easy to deal with and made everyone relaxed. I felt like I had another friend at the wedding - she was just so so amazing to deal with I cannot recommend her highly enough. If you are looking for a fun, creative, easygoing photographer do not look elsewhere you have already found the one! Two Little Starfish will capture your most magical moments so you can treasure them forever! Her photography is worth every penny and more!
Susi Liddington
2018-05-15
As a Wedding Designer and owner of Liddington Gardens Wedding Venue in Kerikeri, Northland, I have had the distinct pleasure of working with Rachel as photographer, and her husband Eric as Videographer, many times, either individually or as a superb team. Their talents are immeasurable and I can highly recommend Two Little Starfish Photography, and Videography, to any discerning bride wishing to capture those magical, moody, hilarious and emotionally charged moments as they occur throughout your wedding day. With professional sensitivity and an extremely talented artistic appreciation, both Rachel and Eric, individually or as a duo, will ensure you feel relaxed and comfortable before the lens so you may enjoy every moment, knowing you will have those precious memories to treasure long after your perfect day has drawn to a close.
Can't recommend Rachel from Two Little Starfish Photography highly enough! The photography was one aspect of our wedding day that was really important to me and I'm so glad we chose her to capture our day. Rachel made everything really easy and put in a lot of effort prior to the day to talk with us and visit our venue. She had an amazing selection of teaser photos waiting in my inbox the day after the wedding. The day goes by so fast so it's wonderful to have a great set of photos to last a lifetime!